What is 21 CFR - Part 11 compliance?
The title 21 CFR [Code of Federal Regulations] PART 11 is a regulation act established by United States' FDA [Food & Drug Administration] for electronic records and electronic signatures. This compliance defines the criteria under which the e-Signatures and electronic records are considered equivalent to the paper records and the hand-written wet signatures. This regulation caters to the security concerns about the management, storage and retrieval of the electronic records and signatures by users of industries like biotechnology, pharma, and medical equipment manufacturers in this digital age.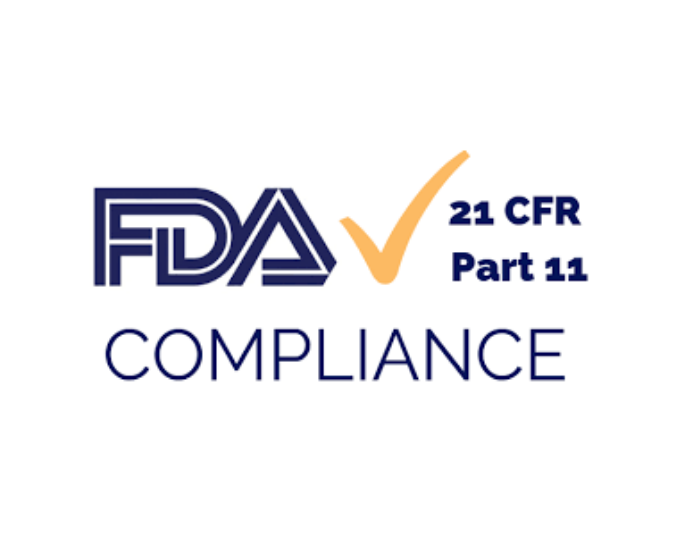 Cygnature and 21 CFR compliance
Cygnature being an electronic and digital signing tool, needs to fulfil the criteria to comply with the 21 FDA CFR regulations and Cygnature secures the workflow creation, signing and user authentication modules. This makes the signing process even more secure with multiple authentication layers and captures audit trials and timestamps of signing.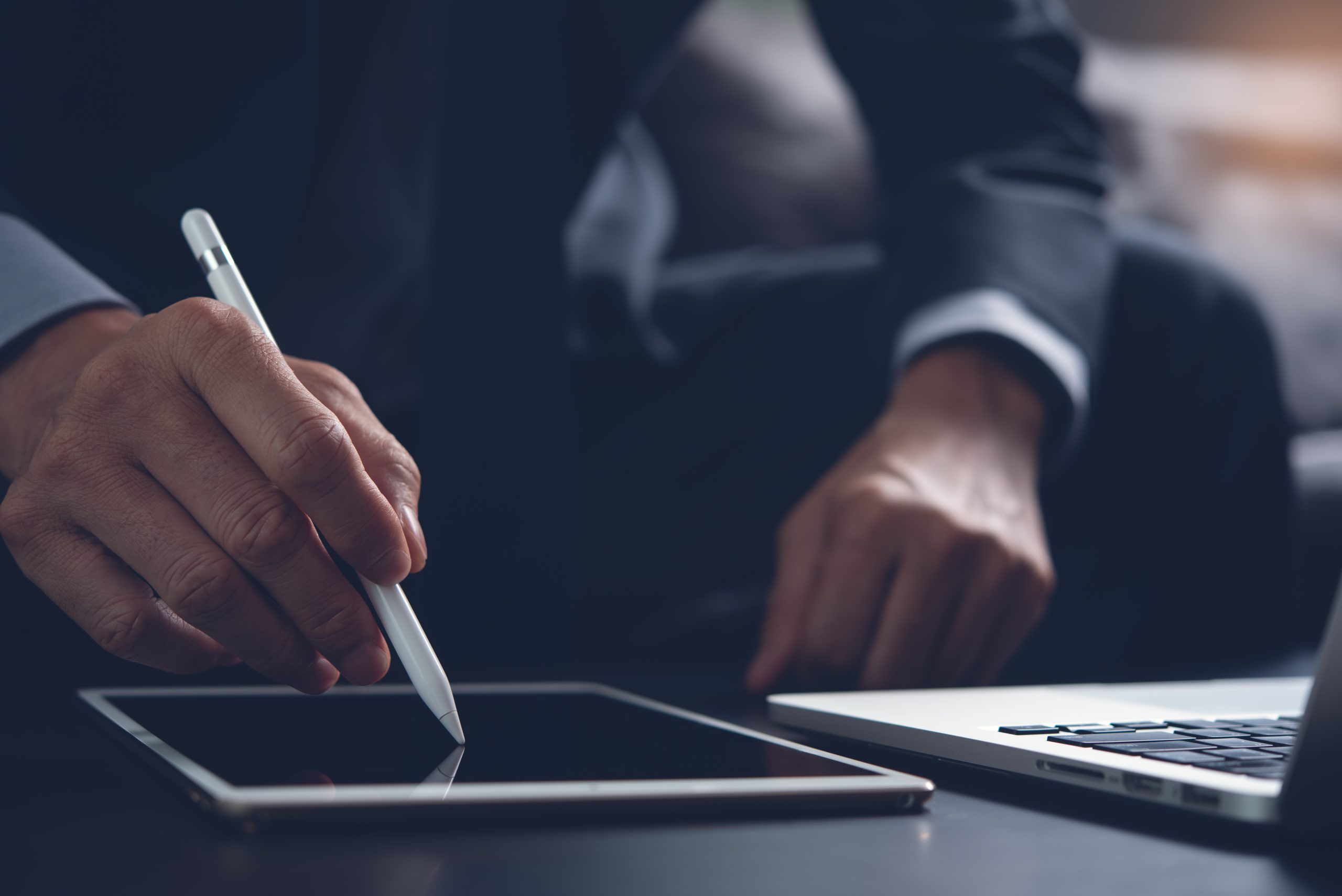 Features of 21 CFR - Part 11 module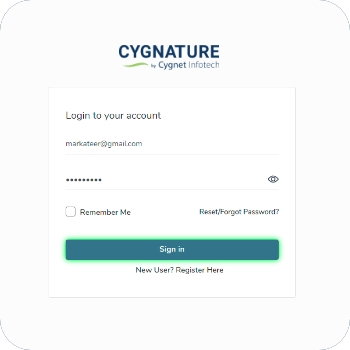 Provide access to authorized individuals only (no guest access) as per 21 CFR 11.10 (d)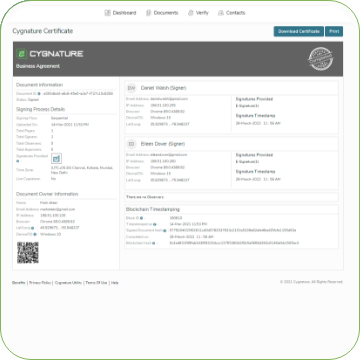 Record a computer-generated time-stamped audit trail as per 21 CFR 11.10 (e)
Signature appearance with name of signer, date, and time of signing and the reason for signing as per 21 CFR 11.50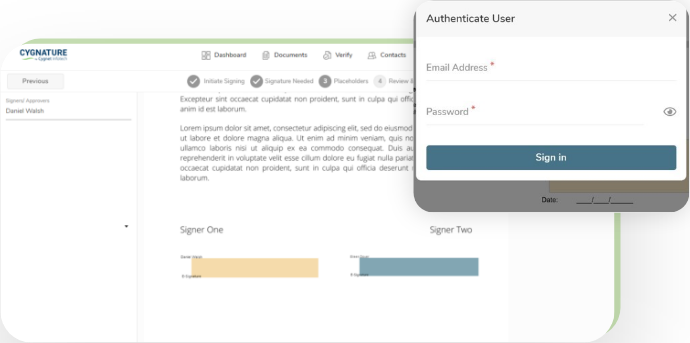 Authenticate the signer while applying for the signatures as per 21 CFR 11.200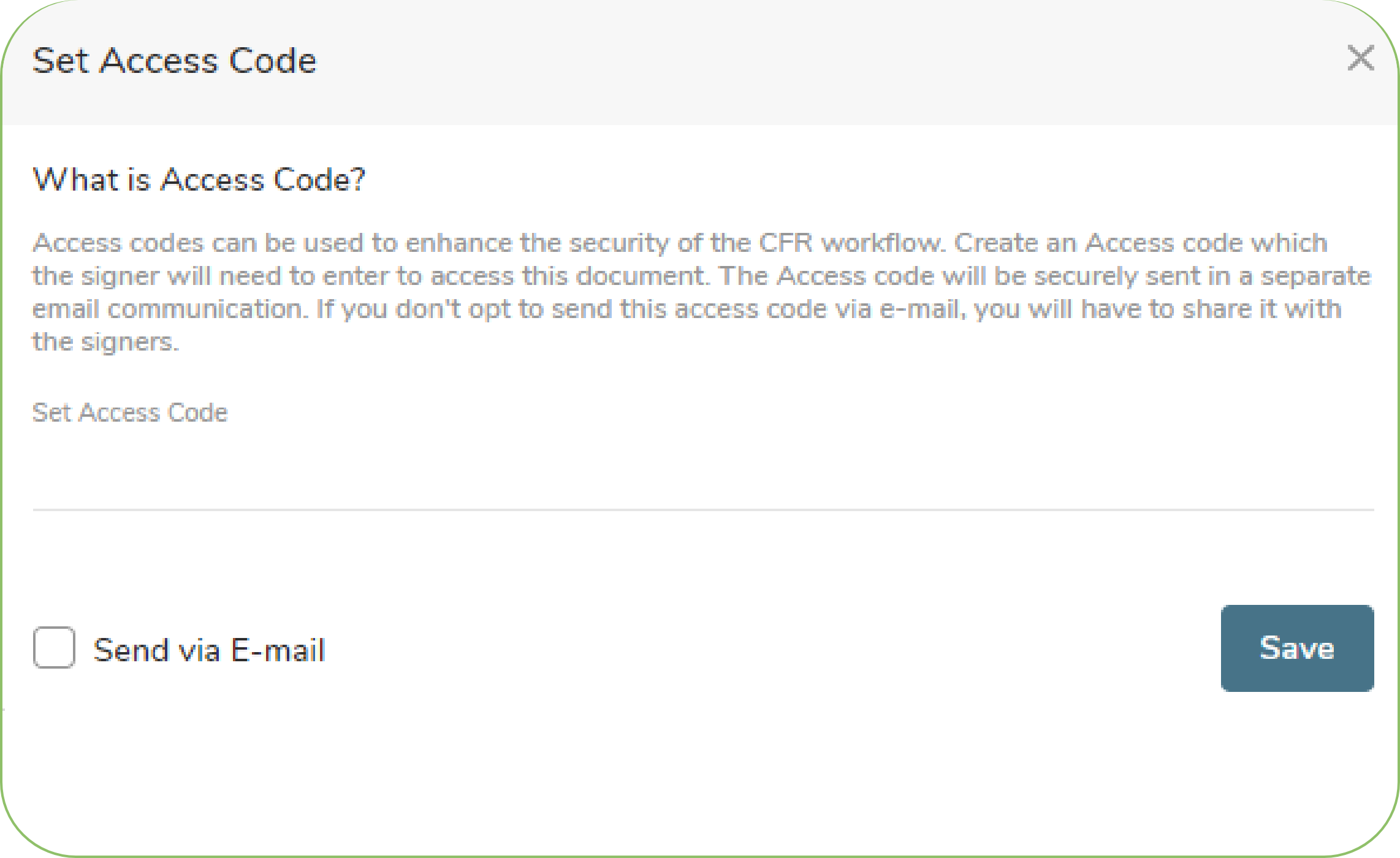 Use access code in combination with password as per 21 CFR 11.300
Process flow for signing 21 CFR - PART 11 documents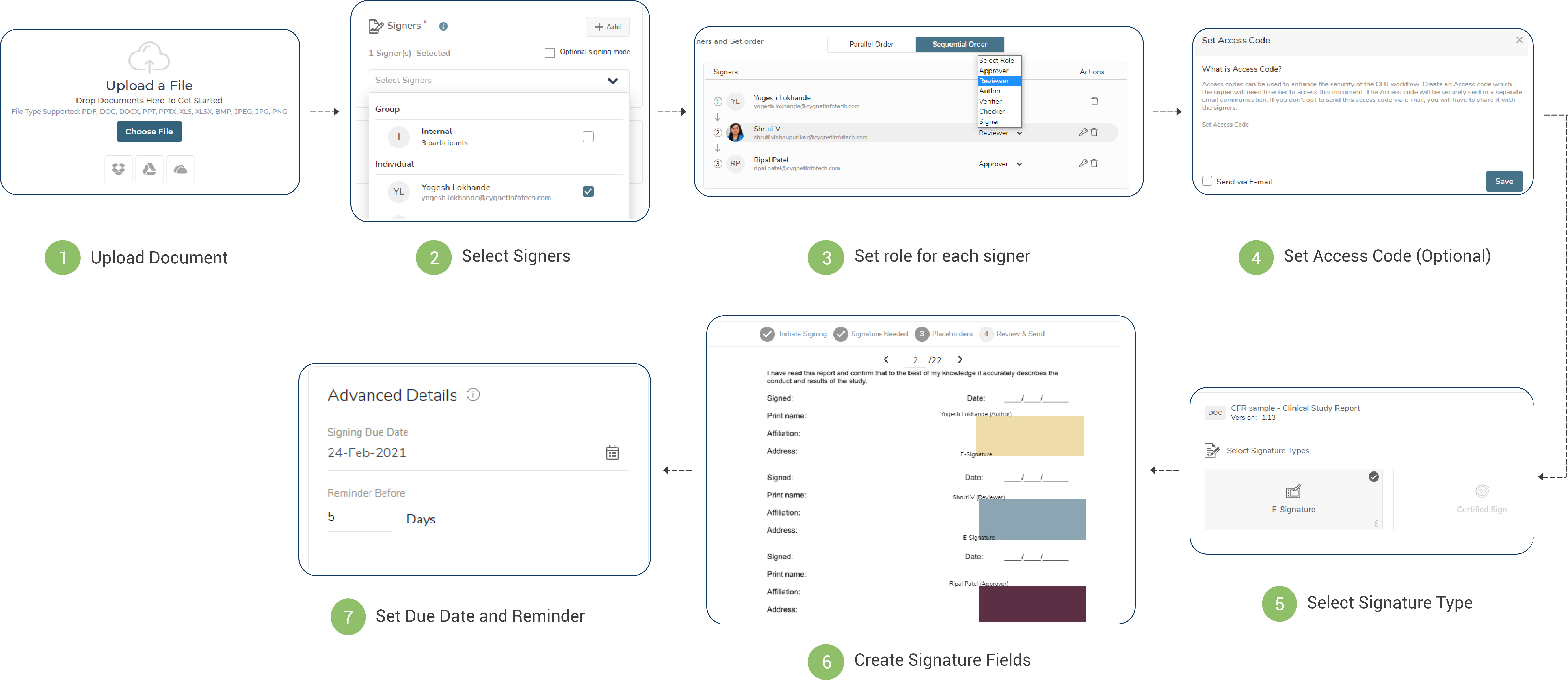 Why choose Cygnature for 21 CFR compliance?
Validation
Cygnature provides validation of systems to ensure accuracy, reliability, & consistent performance. It defines how elements of your system are supposed to work, then creates scripts and test routines to validate its functions. This process reassures the security of your data & audit logs.
Record generation
According to Part 11 mandate your eQMS should have an indexing & search feature that allows you to search for records easily & quickly. Cygnature provides you with this feature where you search for results showing all document changes and indicating the final version of the document.
Audit trails
Cygnature is based on the Blockchain technology that provides secure, time-stamped audit trails recording the date, time, location of the entries and actions on the document. It gives you a clear view of where your document was modified and when. This audit trail is generated automatically & is not modifiable.
Security controls
Cygnature is highly secured and does not allow any unauthorized person to make any alteration in the documents. It keeps track of every version of the file while identifying those who made alterations in the past.
Industries that can use the 21 CFR - Part 11 compliance module
Medical equipment manufacturers