Reading Time:
2
minutes
If you have an inevitable need to get tons of documents signed by different departments to process daily transactions, then you must know that it can be a real pain to do everything manually by hand. Not only it is time-consuming, but it is also error-prone.
Few industries where an extensive amount of paperwork and time is involved in the processes and acknowledgment/approval is needed to process a high volume of sensitive transactions are:
Banking and Finance: To sign and send bank statements, credit card statements, advice, and reports.
Manufacturing, Retail, Telecom: To sign and send e-invoices, bills, and reports generated by the third-party application.
HR: To sign and send offer letters, Form 16, appraisal letters, experience letters, etc.
Insurance Sector: To sign and send the insurance policies.
As a result, businesses find themselves overwhelmed by paperwork staking their desk.
With Covid-19 bringing unprecedented changes in how the organization operates with the remote workforce in prime industries such as banks, manufacturing firms, and pharmaceutical companies. There is an immediate need to seek approvals and process thousands of documents on a daily basis while staying compliant with the policies. And this is where automated bulk signing plays a huge role.
Automated bulk signing in a nutshell
It allows the concerned entity to sign a large number of documents in one go, instead of having to sign each document individually.
How does bulk Signing work?
Bulk signing can be implemented in two ways:
Server-side bulk signing
API based bulk signing
The below two infographic shows how Cygnature Server-side bulk signing and API based bulk signing solution works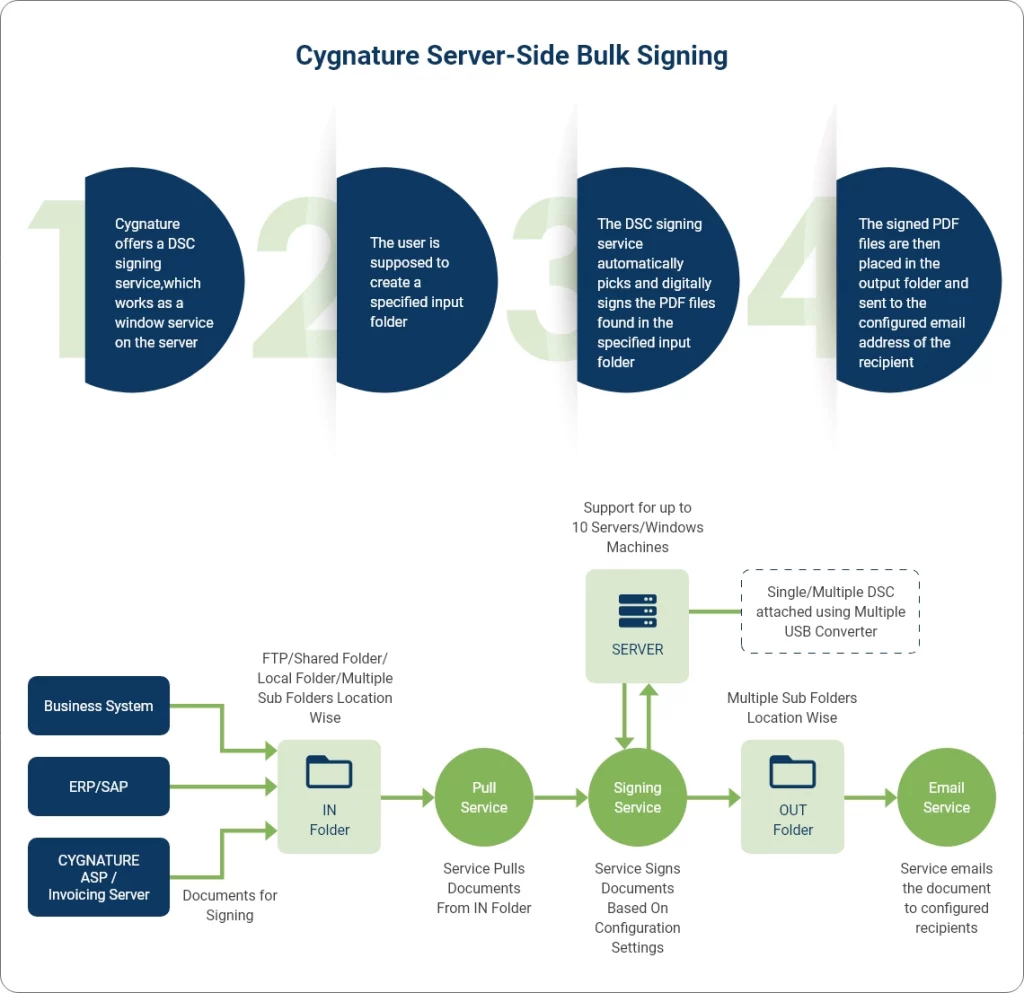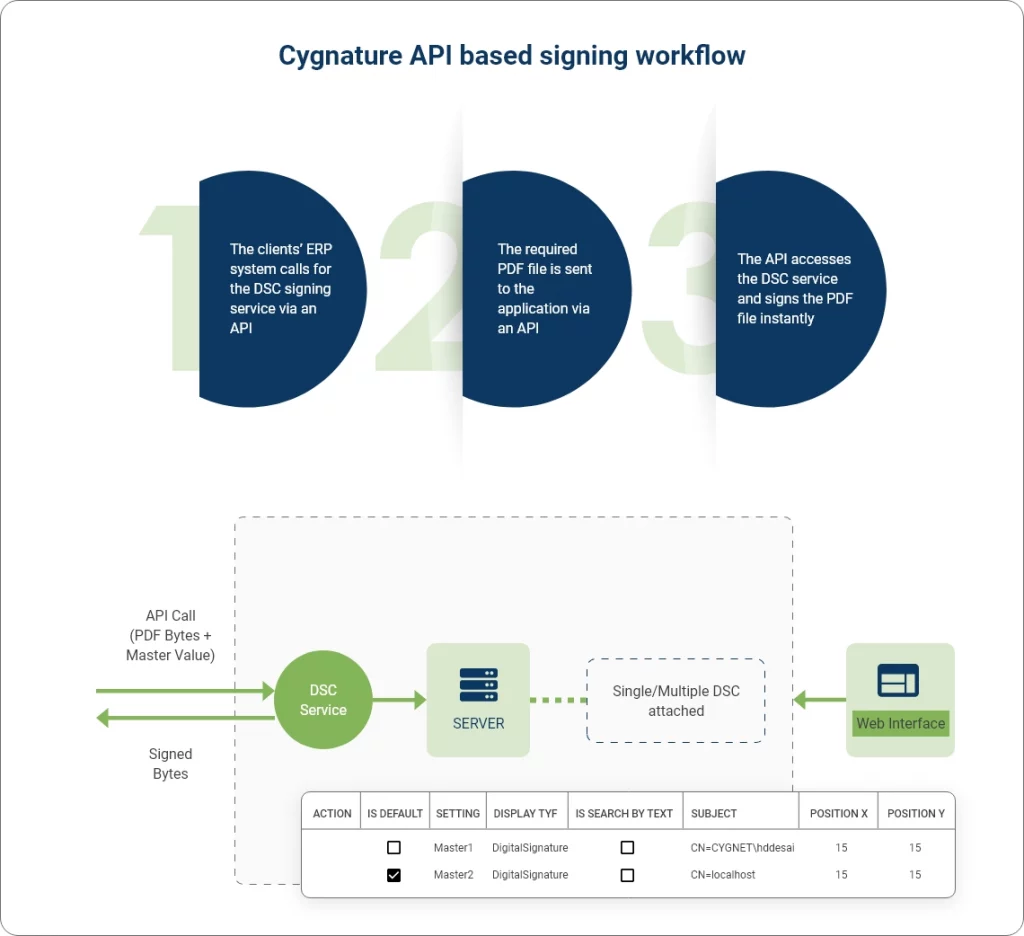 Benefits of using Cygnature automated bulk signing:
1) Reduced time and effort spent on signature management:

Automated bulk signing can save time and labour by automating the process of gathering signatures from signers, verifying their identities, and adding their signatures to documents. This can be helpful for large and complex documents with multiple signers.
2) Increased accuracy and consistency:

By automating the signature collection process, automated bulk signing can help ensure greater accuracy and consistency in document signings. This can be helpful for organizations that need to comply with regulations or standards that require a specific format or sequence for signatures.
3) Enhanced security:

Automated bulk signing can help improve security by automating the process by generating a timestamp of the signing process. This can help organizations prevent unauthorized changes to documents and ensure that all signatures are legitimate.
About Cygnature.io
Cygnature.io is a web service that enables automated signing of documents which minimizes human intervention in the process. This platform enables enterprising users to streamline approval processes and simplify operations.